JUST - PIONEERS IN HERBAL THERAPIES
SALE OF JUST PRODUCTS IN PANAMA
Swiss wellness recipes for everyday needs
Just products are based on wellness recipes that use ancestral practices with medicinal herbs to meet daily needs. At the heart of each of our formulas are the restorative powers of plants native to the Swiss Alps with potent active compounds that provide extraordinary wellness and beauty properties. Through advanced research and development techniques, Just uses science and innovation to create products based on pure essential oils and natural plant extracts.
Origin, Cultivation And Our Excellence In Quality Promise
• The Passion for Excellence is exemplified by bringing out the purest form of nature.
• Origin and cultivation play a crucial role in the selection of our ingredients so each one is Purity and Identity Tested following European and US Pharmacopeia standards.
• To give Just products their unique character and effectiveness, we carefully select Swiss farming partners that maximize organic sources and that offer fair trade practices, creating sustainable economic activity and nurturing the environment.
• In addition to our Swiss farm partners, we have a robust global farm supplier network, where we select only 100% pure essential oils and plant extracts that meet the highest quality, concentration and purity.
• To guarantee the purity of our essential oils we submit them to a gas chromatography for analysis and each and every batch goes through and organoleptic evaluation panel, which helps control that the aromas, textures and colors remain consistent between batches.
• In order to ensure consistent quality over time, our products undergo demanding quality controls.
• With manufacturing plants in Switzerland and the Americas, Just continues to bring the Excellence of Nature to the whole world.
As part of the Sale of JUST products in Panama, you can find the following oils: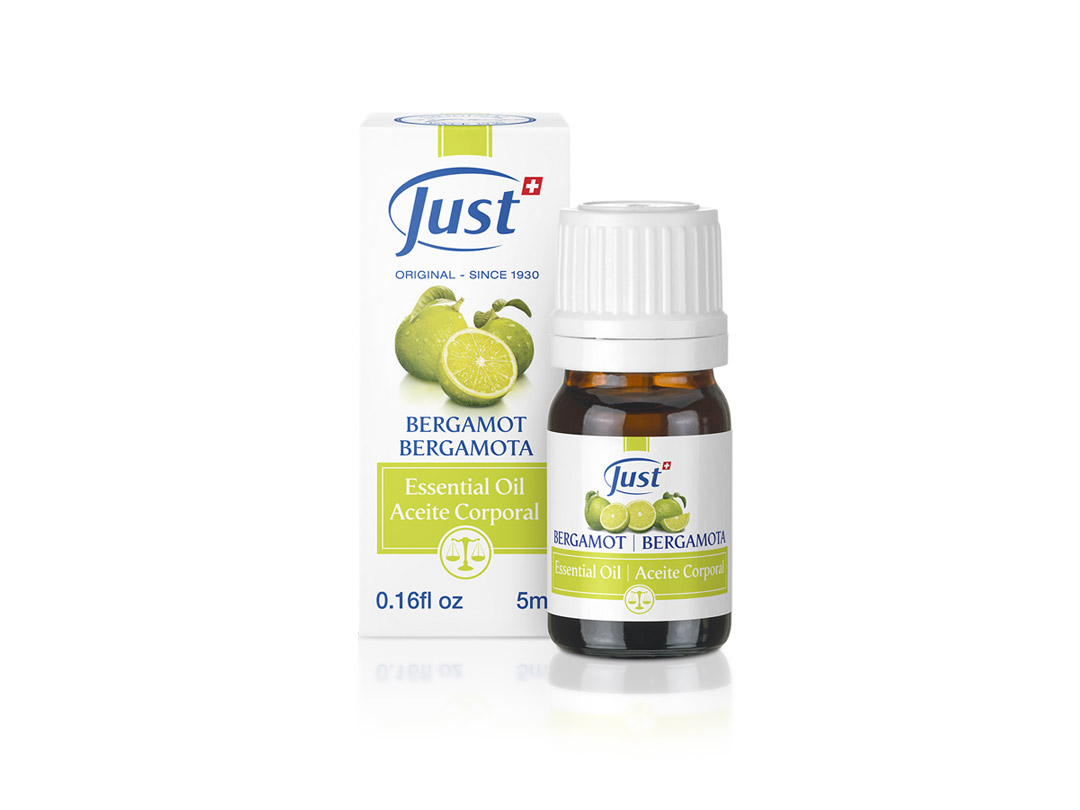 Bergamot Essential Oil – Happy Drops
With its sweet, fruity, happy scent, Bergamot Essential Oil is the one to rely on for an instant positive attitude. Chase away the blues and experience the comfort and heart-warming effects that bergamot offers. A companion you can count and depend on, to remind you that this too shall pass.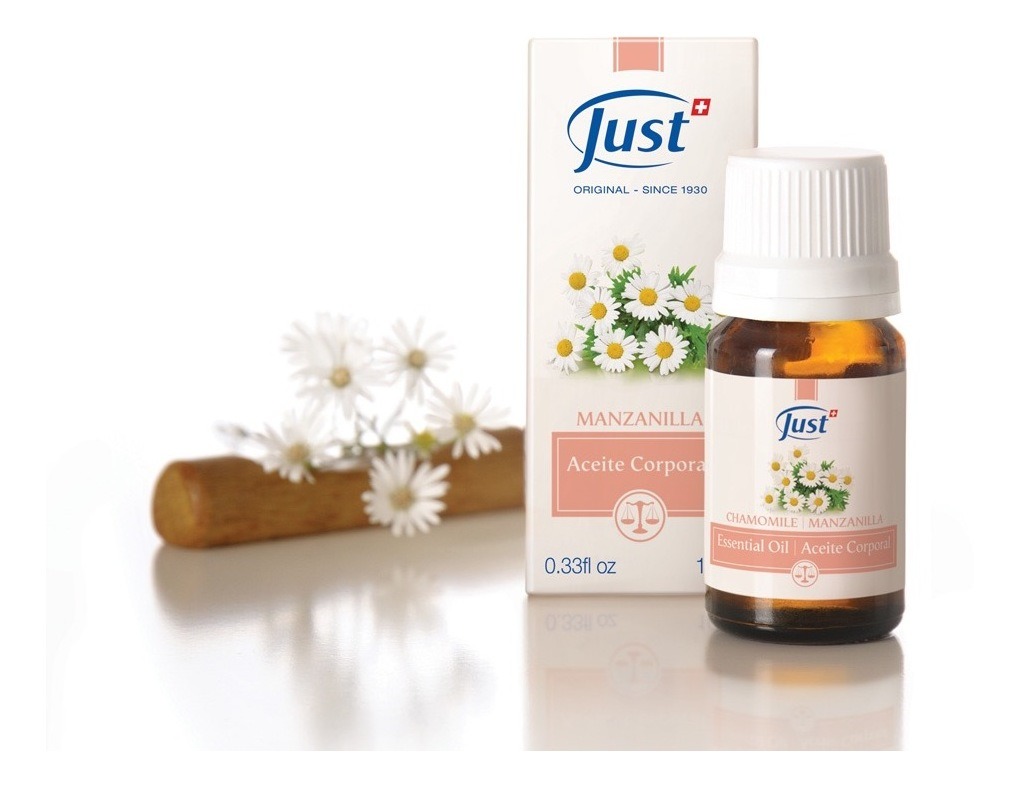 Chamomile Essential Oil – Naturally Comforting

Upset stomachs are no match for Chamomile Essentiala Oil. Chamomile soothes and comforts adult's and children's tummies through its wonderfully calming and relaxing properties. With its sweet, fruity scent, Chamomile Essential Oil should be in every home – for whatever life dishes out.
Eucalyptus Essential Oil – Breathe Easy
Breathe in the fresh, lively scent of eucalyptus for relief from nasal woes. Deeply Aromatic, Eucalyptus Essential Oil is the ideal choice to help you breathe easier.
Lemon Essential Oil – Inspiration
The tangy smell of Lemon Essential Oil will release your blocked energy, stimulating creativity and awareness. It comes through like a breath of fresh air, spreading positive energy, lifting your spirits and inspiring you to accomplish anything!
Neroli Essential Oil – Romantic & Dreamy
Romantic in spirit with a sweet, floral aroma, neroli awakens your senses and your heart with hope and the desire to dream and explore. Neroli Essential Oil gently leads you on the pathway to positive energy and a renewed self-confidence.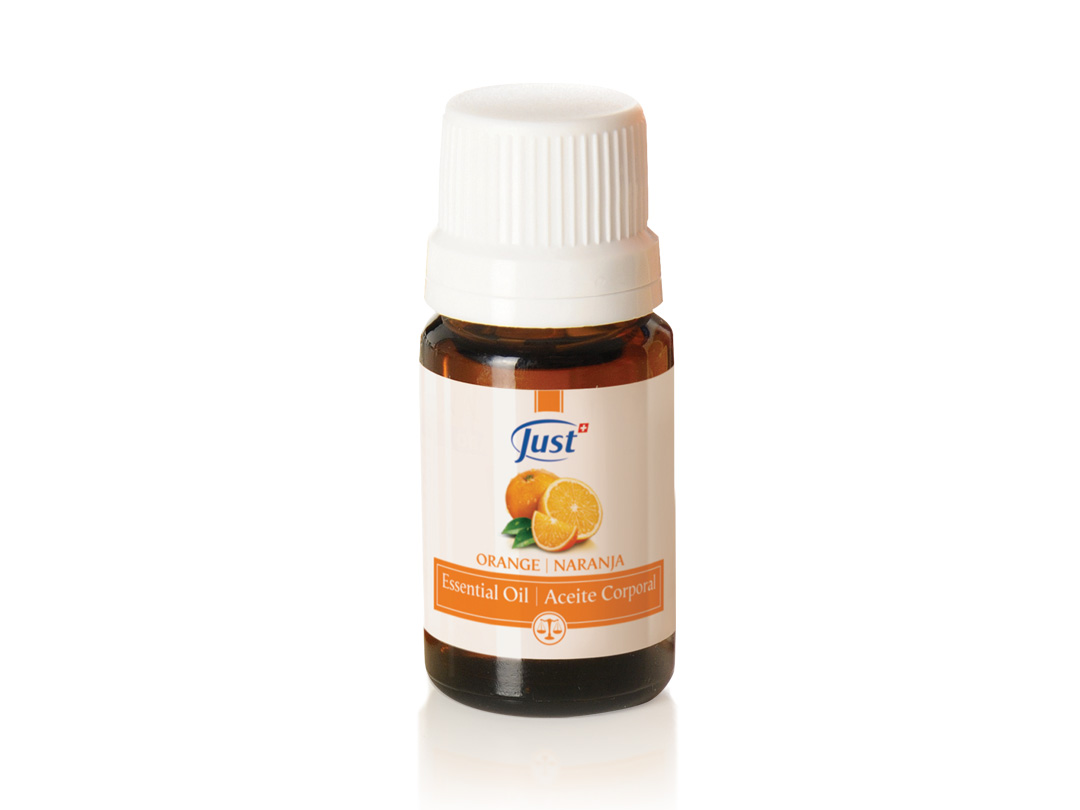 Orange Essential Oil – No More Conflict
The sweet, fresh, citrus aroma of Orange Essential Oil soothes anger and irritability as it instills peaceful feelings. Just a few drops makes you feel calmer and in control. With Orange Essential Oil, you can handle life's aggravations confidently with a cool head. From now on you'll never be worried about conflicts escalating past the point of no return.
Geranium Essential Oil – Balanced Confidence for Women
Wrap yourself in the sweet floral scent of geranium to experience the harmonizing effect that makes Geranium Essential Oil the perfect oil for women of all ages. Geranium creates an overall sense of peace and serenity by helping to balance those unexpected mood swings that come from nowhere, making you feel so puzzled and misunderstood.
Jasmine Essential Oil – Sensual & Passionate
Jasmine Essential Oil caresses you with its sensual, sweet, exotic and intensely floral aroma. Feel your inhibitions melt as fiery passion emerges to create unforgettable moments.
Lavender Essential Oil – Relaxation
With its soft floral scent and herbal notes, Lavender Essential Oil is a versatile, valuable essential oil in every home. Its soothing and calming aroma eases stress and anxiety to help you relax and rest peacefully. Lavender's amazing skin-healing properties also make it the go-to oil in your first-aid kit to soothe burns, and calm eczema and skin allergies.