Professional products that we also use in our services
SALE OF PROFESSIONAL CLEANING EQUIPMENT IN PANAMA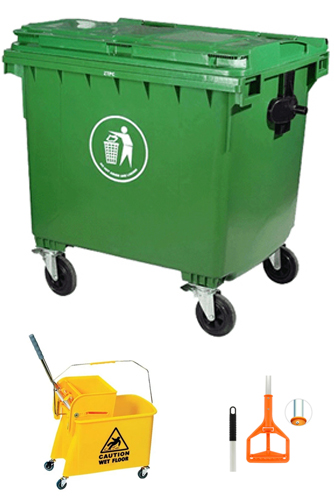 For more information about Sale of professional cleaning equipment in Panama
CONTÁCTENOS AHORA
Towels are a piece of absorbent fabric used for drying or wiping a body or a surface. It draws moisture through direct contact, often using a blotting or a rubbing motion.
Microfibre cloths (or microfiber) are made of synthetic fiber finer than one denier or decitex/thread, having a diameter of less than ten micrometres. The most common types of microfibers are made from polyesters, polyamides.
Dishcloths are typically square, and are usually made of cotton or other cloths.
Floorcloth, or floor-cloth, is a cloth, normally made of flannel, used for cleaning floors.
Los trapos de cocina son típicamente cuadrados y generalmente están hechos de algodón u otros paños.
Feather Duster / Lambswool Duster is an implement used for cleaning. It consists typically of a wooden-dowel handle and feathers from either the male or female ostrich bird or from lambswool that are wound onto the handle by a wrapped wire.
Dusters these can come in many forms from a feather duster of lambswool handheld to a yellow dusting cloth which are made from cotton and are hemmed to prevent fraying. They are ideal for general dusting, polishing and should be cleaned regularly.
Floor sweeper dusting systems makes fast work of floor dusting and debris collection in large areas Sweeper mops cover a large area with ease, and are also available for extra-large areas like sports halls and warehouse
Our sponges and glitters come in multiple variations.
We have wire glitter, green glitter and metallic glitter for kitchen cleaning.
We have a full range of standard trigger sprinklers and trigger bottles.
More about the Sale of professional cleaning equipment in Panama
Floor Maintenance & Accessories
Floor Pads come in different sizes and colours. The colour of the pads are there to help you identify the pad you need for the cleaning task they are.
• Black: stripping & cleaning – For wet scrubbing strong layers of emulsion floor polishes. Removes the old finish and eliminates concrete burns.
• Brown: scrubbing – Hard aggressive scrubbing wet or dry, with strippers. Prepares the floor for new emulsion floor polishes.
• Green: intermediate cleaning – For the removal of surface layers of wax and to prepare the floor for the next process. Use wet.
• Blue: light cleaning – Light cleaning and spray burnishing.
• Red: polishing spray – For frequent use on relatively clean floors and spray burnishing. It also cleans and polishes dry.
• Tan: polishing- For light cleaning and maintaining all types of floors. Use dry.
• White: finishing & polishing – Suitable for finishing and polishing floors. Use dry.
Squeegees & Scrapers
Floor Squeegees and accessories are ideal for wet rooms or removing water from walls and floor.Floor Scrapers are ideal for removing stuck objects on the floor without having to keep bending.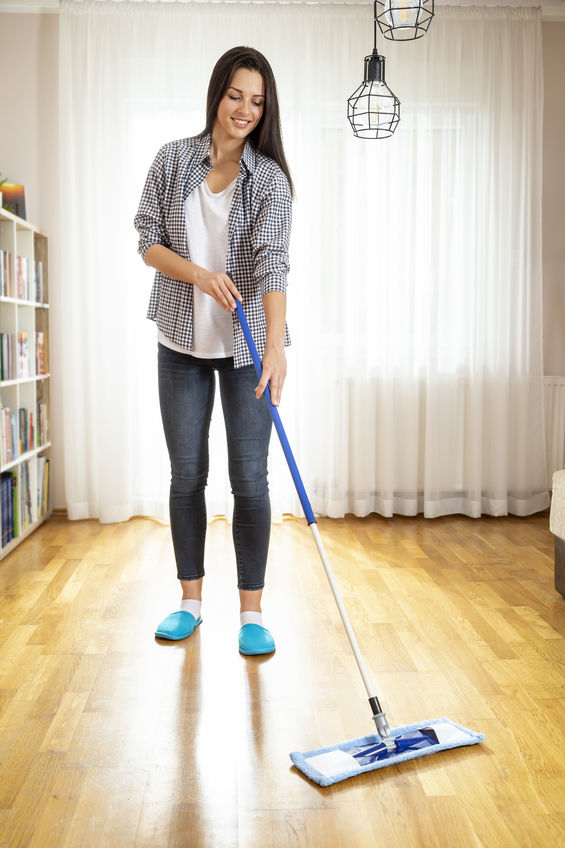 Window Cleaning Equipment
T-Bars, Window Squeegees, Scrim, Hip and Utility Buckets and all your accessories like rubbers online at every-day low prices to keep your cleaning costs down.
Mopps

We also have a variety of cotton, polyester, and mop mops, which vary by material, color, and size. Mops are the most widely used in professional cleaning and are used for dry sweeping without raising dust.
Trolleys, Carts & Accessories

At our Sale of professional cleaning equipment in Panama we have a full range of Cleaners Trolleys, Waste Carts, Linen, Mopping and Janitorial Trolleys to accommodate all your cleaning requirements.
Traditional Wooden brooms and wooden handles which are used for outdoor as a garden brush.
Washable Brooms are used where colour coding is needed. They are also washable to help with keeping them clean and are generally used in kitchen and areas and where hygiene is essential. These brushes also come in different sizes from a dish brush to a floor sweeper brush and can usually be purchased in soft and hard texture depending on the area they are to clean.
Dustpan and Brush Sets are used for removing what has been swept from the floor and can also be colour coded to aid hygiene. They come in plastic and metal and also available as lobby which means longer handles to avoid having to bend down.