We create safe environments at home and the office
DISINFECTION AND SANITIZATION SERVICES IN PANAMA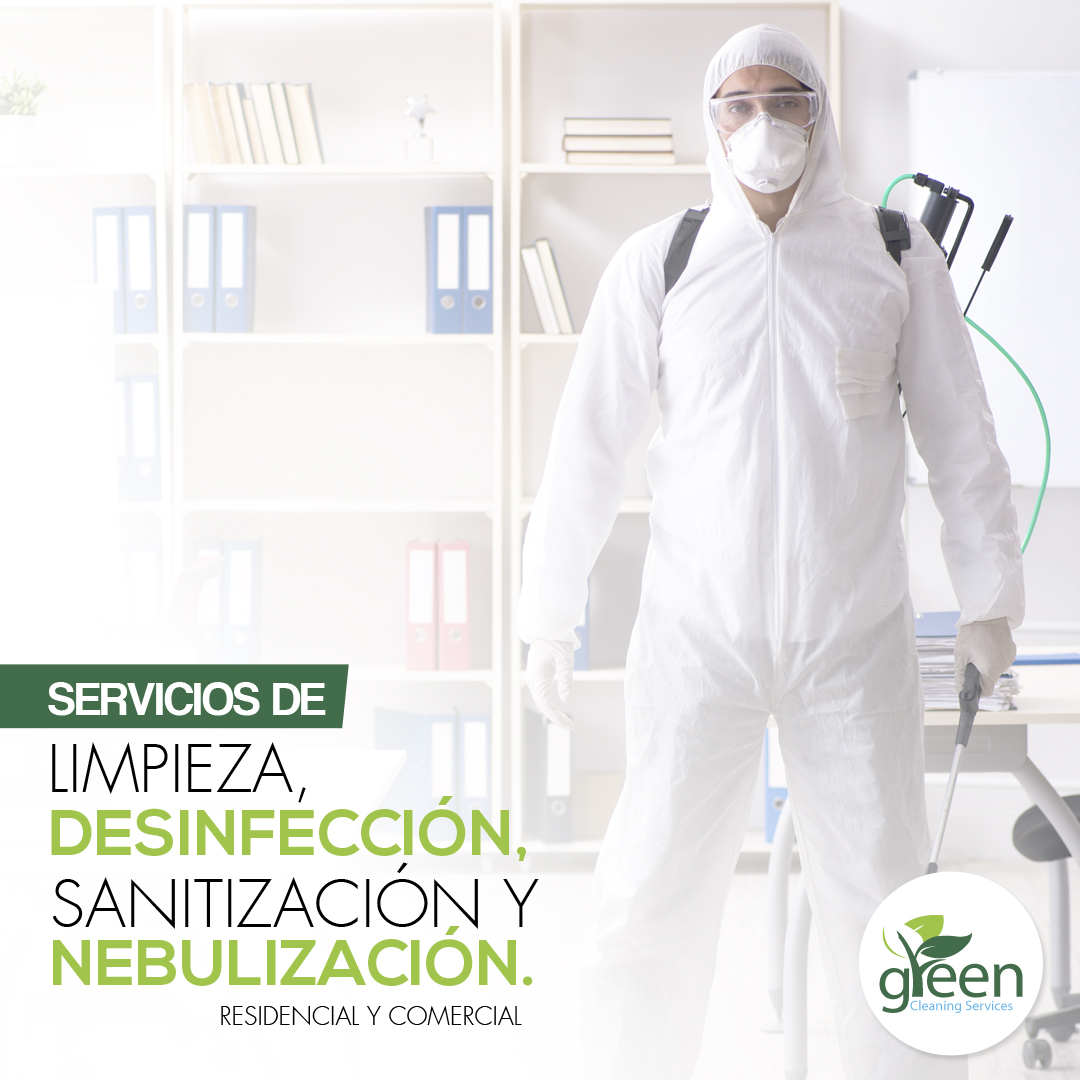 We understand the importance of healthy living/work surroundings and being a specialized technical cleaning company, we provide environmentally safe solutions to ensure your well-being. We put quality first and our highly experienced team of certified & trained technicians enables a safety shield to make sure that you are protected.
We are on a health mission and are proud to say that we have a healthy, happy and loyal customer base with a growing client portfolio. We are a specialized technical cleaning company, and we provide environmentally safe solutions to ensure your well-being.
Fogging service Panama
We provide a state of the art fogging service to eliminate all signs of germs, fungi, mildew, algae, dust mites, viruses including the coronavirus(COVID-19), bacteria and harmful diseases that are in corners and hard to get to places within your home, office, commercial units, healthcare buildings, food businesses, primary & high schools, pharmaceutical industries and more.
Fogging is absolutely vital to give you peace of mind knowing for sure you are getting absolutely every little unseen area. Regular disinfecting helps prevent mircrobes from multiplying and is good practice to keep all dangerous transferrable microbes at bay. At Green Cleaning Services we use certified disinfectants that have been instrumental in combatting the Covid-19 virus in Panama.
Why work with us??
• Affordable Hygiene & Disinfectant Cleaning Services Company
• Trained Sanitizing Cleaners in Panama
• Environmentally Safe Disinfectant Treatments
• Customised Sanitizing & Fogging Solutions
We cover all homes, offices, commercial units, shops and schools.
Benefits
• Allergy Relief
• Bacteria Removal
• Eco-Friendly Solutions
• Home & Office Services
• Non Toxic
• School Disinectant
• Latest Sanitizing Technology
• State of The Art Fogging
• Ceiling & Floor
• Chairs & Desk Disinfection
• Tables & Contertops
• Equipment Disinfectant
• Regular Disinfectant Cleaning
• Hospital Grade Sanitizer
• Hygiene Services
Disinfection service Panama
Sanitize and disinfect your home and workplace with GCS.
The recent outbreak of the coronavirus, also know as COVID-19, has made it vital to take the necessary actions to keep our homes healthy, and at GCS it has become our duty to ensure that your home and worplace gets the best treatment it needs to keep your family and employees safe.
Although it is highly important to take the recommended prevention steps such as washing and sanitizing your hands regularly, your home and place of work also requires disinfection and sanitization of all surfaces and floors.
At Green Cleaning Services we offer complete disinfection and sanitization of your home to remove all harmful bacterial and viral germs from all surfaces.
What is disinfection & sanitization service?
Our professionals use disinfectants which are
 Hospital-grade disinfectant
 Kill 99.999% of bacteria and viruses
 Break down into simple salt-producing with no harmful byproducts
The disinfection process is applied quickly and efficiently, guaranteeing minimal downtime at your facility.
Our preferred products have low toxicity ratings without harmful chemical residuals and proven to be safe for humans and pets.
Affordable and significantly less expensive than the cost of a recall or outbreak.
How to get this service?
It is as simple as booking a home cleaning. Click on the "Book now" button above,  and we will take care of the rest.
What's the price for this service?
The price of Disinfection and sanitization services in Panama depends on the size of the apartment or facility where the service will take place