Green Cleaning Services spider exterminator in Panama and monitoring service provides the reassurance you need for complete control of your problem.
We can identify specific spider species that may be harmful and offer professional treatments to completely remove your problem. The Green Cleaning Services spider specialists are ready to help and know which spider species you are likely to run into and might be dealing with in and around your property. We can help you remove spiders and their webs from around your home or business and keep them away. Our services include:
Responsive, fast-acting service
Discreet, targeted spider treatment
Expert Spider Control Technicians in Panama
Our specialists are qualified experts in the habits and lifecycle of spiders. Caught spiders will be professionally identified and determine if any harmful species are found. Green Cleaning Services spider control specialists are always there for you to provide treatment advice that best suits your needs with minimum disruption.
Our treatments comply with all Panama legal and health and safety requirements.
Green Cleaning Services Spider Removal for Businesses in Panama
We understand that for a business, the presence of spiders or spider webs can be extremely problematic for both customers and employees.
A large infestation of spiders can be very frightening and will require professional treatment. Rely on your local pest control experts at Green Cleaning Services to help prevent spiders and other pests from infesting your commercial space.
Green Cleaning Services spider exterminator in Panama are ready to help you deal with your spider infestation concerns.
Spider exterminator in Panama
You can gain many valuable benefits by using a professional spider control service. Our skilled technicians will accurately determine the severity of the problem and identify the best ways to solve it. They know how to eliminate existing arachnids and prevent these pests from reappearing. It is important because spiders can inflict painful bites.
Certain species have the potential to trigger serious health problems. You might experience nausea, chest pain or worse. Even if an arachnid is not venomous, it may leave behind stubborn stains and messy webs. You probably will not feel safe in your home if spiders lurk in numerous locations. For a quick response to your spider problem give us a call today.
Expert Spider Exterminators in Panama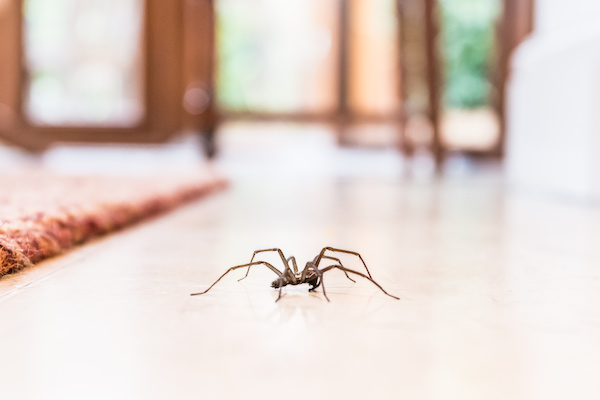 The treatment for spiders consists of removing unwanted webs from around the house and business. Spiders do not groom themselves therefore, the use of a residual insecticide has little effect. Spiders can be targeted directly with a non-residual aerosol or water-based formulation. Also, reducing the number of insects around the home will also reduce the number of spiders because they will have less to feed on and hunt.
Nonchemical techniques to help prevent spiders:
Changing exterior lighting
Eliminating potential harborages
Regularly removing spider webs outside
Sealing cracks and installing screens
Improving and crawlspace ventilation
Our staff use a range of effective strategies to keep spiders away from customers' homes and businesses. First, we'll target existing spiders and remove their webs. The next step is to stop additional arachnids from infiltrating your home or business. Our technicians conduct thorough inspections to determine how and why spiders enter buildings.
We can locate gaps that allow these pests to find their way into your home. Our staff will also determine if certain insects have attracted the spiders. When necessary, a technician can take steps to exterminate bugs that provide arachnids with a source of food. We can supply helpful advice about eliminating desirable hiding places and preventing spiders from building indoor webs.
If a problem species is confirmed, advice will be given on the most suitable solutions for treatment.
Our qualified specialists are experienced in the field of spider control and provide a range of professional services. Contact Green Cleaning Services today by sending WhatsApp to +507 6741 0097 or use our online form and we can discuss a solution to spiders in your home or business.