Pest control in Panama from Green Cleaning Services provides peace of mind in helping protect your home and business now and in the future.
With Green Cleaning Services, Pests Do not Stand a Chance
No matter the season, it's important to keep pests out of your home and business all year long. And keeping them out is not a one-time event. That is why our pest control specialists deliver customized protection backed by science to rid your home of pests year-round.
With certified training and advanced technology, your Green Cleaning Services specialist will look for conditions that invite pests, tackle current infestations, and stop their life cycle to prevent future invaders. Your Green Cleaning Services specialist will know the classification and behavior of all home pests to target their solution against common pests like termites, cockroaches, mosquitoes, rodents, and more.
Our Pest Control in Panama
Our service combines the most advanced technology and methods available today. This means your customized plan is designed to get pests out your home and keep them out year-round.
When you have a pest problem or want to protect your home or business from future invaders, we apply our science-based approach to help identify the root of your problem and implement a solution made expressly for you. During each visit, you can count on a highly-trained Green Cleaning Services specialist to investigate, protect, fortify, keep watch, report, and follow up.
Your Local Pest Control Experts in Panama
Protecting homes and businesses with customized pest management solutions that focus on prevention, removal and exclusion—all backed by our customer satisfaction guarantee.
Additional pest prevention products target entry points and crawl spaces, adding an extra layer of protection and peace of mind for you and your family. Insulation, moisture barriers for crawl spaces, and specially engineered weather stripping for garage and entry doors not only deters rodents and other destructive pests from entering and living in your home, but they are also energy efficient, too.
Property damage caused by termites is rarely covered by homeowner's insurance. Our customized termite protection plans can give you peace of mind. Schedule a termite inspection today.
Green Cleaning Services Pest Control
Using our Pest Management with targeted treatments, you will receive the most effective pest control in Panama with the least environmental impact.
Green Cleaning Services' pest control services provide the highest levels of risk management, reassurance and responsiveness.
We specialize in providing industry-leading solutions, tailored specifically to your situation and needs. From fumigation treatments to residual disinfection, pre-construction termite protection services and more, Green Cleaning Services is here to keep your commercial and residential properties pest-free.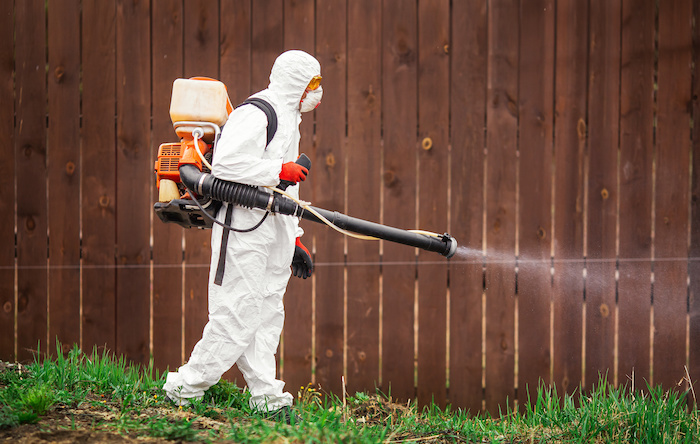 Steps in Organising your Pest Control Service
Contact – We will return you call as soon as possible.
Survey – We will discuss your pest problem, arrange a survey if necessary, and provide a quote and recommendations. Appointment at a time convenient to you with solutions tailored to your pest problem.
Treatment – Our certified specialists will come out to provide your treatment. With an environmentally sensitive approach child and a pet friendly treatment
Aftercare – We'll make as many visits as you require to ensure your problem is resolved. Guaranteed solutions with prevention advice