Your home cleaned and thoroughly disinfected
Always clean without scratches or stains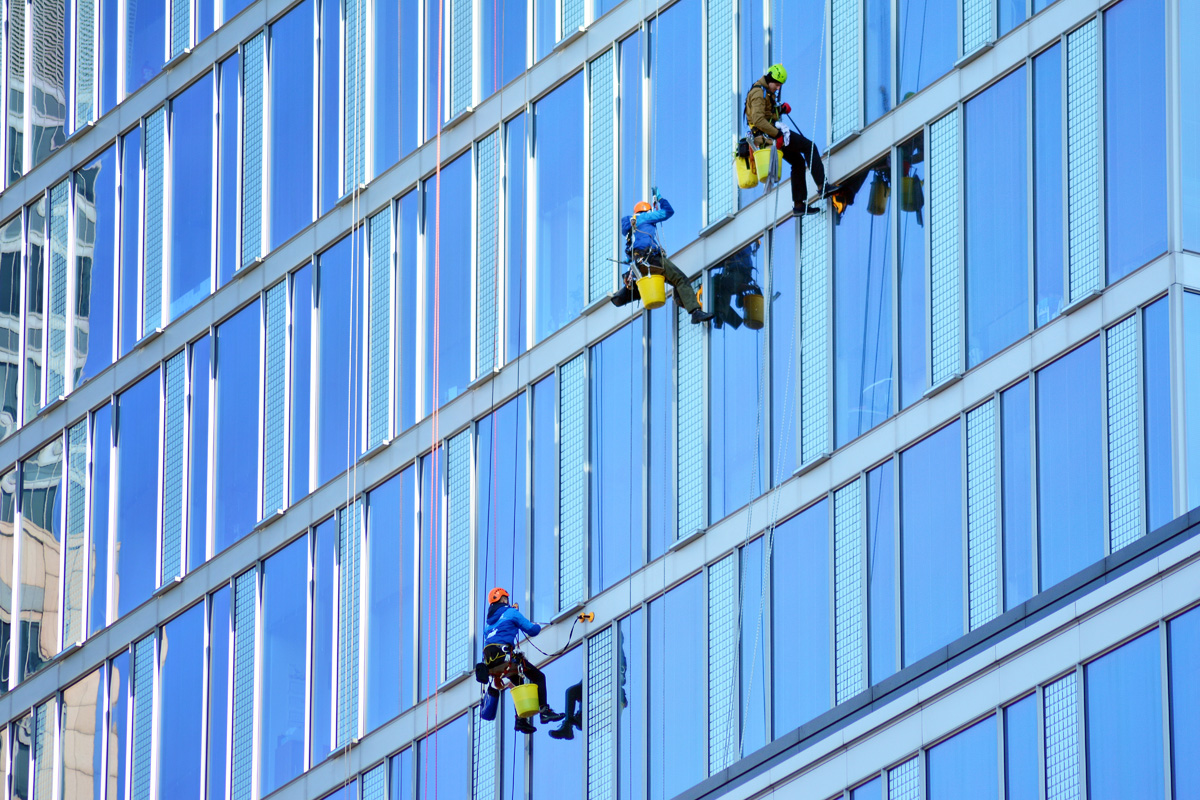 For more information on our High-rise Building Window Cleaning
CONTACT US NOW
Green Cleaning Services is a specialist in high rise window and facade cleaning in Panama. We have worked on some of Panama's famous historical, commercial and residential buildings to give us the huge experience to deliver high quality cleaning service.
We understand the importance of maintaining a clean building, helping to attract new tenants and preserve the health of existing residents, so we offer our services at a rate every landlord and body corporate can afford. Working with Green Cleaning Services, you're guaranteed a safe, thorough and professional service at a competitive rate, delivering exceptional results without breaking the bank.
Start a conversation with our team today and find out how we could help your property look better than ever.
Panama's Best High-rise Building Window Cleaning
Our staff are highly trained and certified in industry leading practices and techniques, as well as proficient in all relevant Panamanian workplace health and safety regulations and standards.
Unlike some companies, Green Cleaning Services has a dedicated team of high rise experts.  We'll sit down with you and go through all aspects of the job before starting, including any safety issues, scheduling concerns, timeframe and any challenging or hard to access areas we may need to focus on.
Free no obligation quotes
Environmentally safe cleaning products and procedures
Safety is our number 1 priority
Highly trained, experienced and qualified staff
Comprehensive building reports
Combining rope access and abseiling window cleaning services
Competitive prices and best results
Many years of experience
Able to use specialty equipment.
Fit and Healthy
Able to work indoors or outdoors, individually or in groups depending on work needs
Able to work at any height
Understand and comply with safety standards.
Pollution
Our cleaning services extend beyond your property's external windows.
Pollution readily builds upon other parts of the building's exterior, affecting the appearance and integrity of more than just the glass. Given enough time to build up, this pollution could have an effect on the building's appearance, and if not cleaned regularly can seriously reduce the longevity of decorative elements attached to the building.
We'll give you a free, no obligation quote for the estimated cost of the job, based on the size, complexity and condition of your building.  With older buildings or those that have not been well maintained, we may need to apply special products while we work that are designed to remove salt or hard water stains, dirt build up or other material.  The cleaning products we use are environmentally friendly, and will not create streak marks, leaving your windows sparkling clean.
We strive to offer a High-rise Building Window Cleaning quality always taking care of your windows