We adjust to your need
FACADE CLEANING SERVICES PANAMA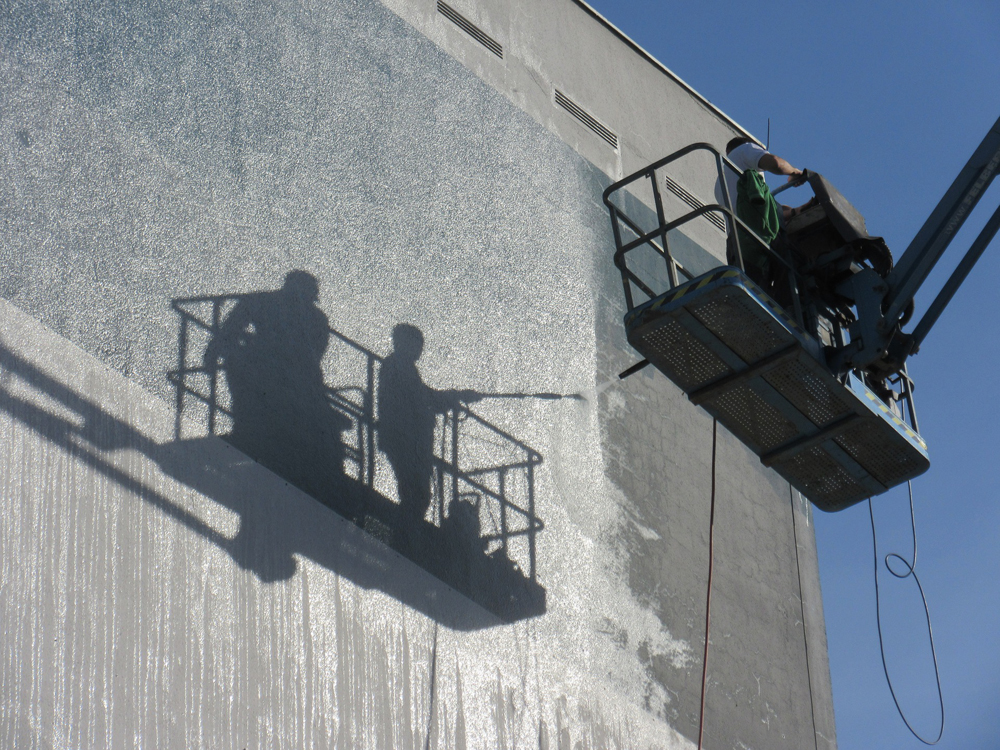 For more information about Facade Cleaning Services Panama

CONTACT US NOW
Green Cleaning Services facade cleaning and glass cleaning service offers a professional soft washing and high-pressure cleaning promising a sparkling finish every time.
We differentiate ourselves in our industry by offering a highly personalised service.
We clean industrial & commercial buildings, malls, hotels, schools, office buildings, factories, residential properties throughout Panama City.
Facade Cleaning Services
Facade which also means the frontage or the face is one of the most important parts of the building as it will be the first impression of your company. To make that first impression as the best impression, we offer facade cleaning services to our clients that ensures that the building has a more hospitable front. Facade cleaning system also helps to remove the harsh pollutants that might affect the facade in the long run.
Facade Cleaning System
It is very important to take care of those high rising glass facades or else the durability of those facades will degrade. We at Green Cleaning Services understand the difficulties in Facade glass cleaning especially when cleaning high rise buildings
Only trained professionals are permitted to perform façade cleaning services. The professionals have prior experience and knowledge about Façade cleaning. This is the reason why we have gathered a dedicated team of façade cleaners under our portfolio.
Our façade cleaners first analyse the condition of building façade and accordingly plan out an appropriate façade cleaning technique. No matter, how tall is the façade; we ensure you best cleaning services.
Skilled team
The most skilled and risky job is façade cleaning. Our services will make sure that our staffs are all equipped with the correct safety equipment when on duty.
We use international standards for cleaning high buildings and we make sure that the building is safe before doing it. Our expert team takes a survey before starting the work to make sure both sides don't have any damages. In addition, we are certified with ISO 9001 Quality Standards and Cleaning Industry Management Standards (CIMS)
In a city like Panama, which is visited by rains and winds on regular basis and most facades accumulate dust and dirt quickly and the imperfections can be easily seen.
So it is important to clean your facade on a regular basis. Don't expect your maintenance staff to clean the facades with the same level of quality because facade cleaning is a totally different skill requiring its own tools, experience and expertise which we have in abundance.
Most facades accumulate dust and dirt quickly and the imperfections can be easily seen.
Excellent Service with Competitive Pricing
We offer maintenance of facade cleaning system at a competitive price.
Repairs and painting of facades and buildings in Panama
At Green Cleaning Services, as a company specializing in repairs and painting of facades and buildings in Panama, we consider the ideal exterior coating for each type of surface.  In this way, not only the decorative-aesthetic aspect, but also the total protection of the walls.
The coatings must offer the following characteristics:
Waterproof and permeable to water vapour allowing the support to inhale.
Durable with great resistance to aging and weathering.
Facade cladding with covering power and capacity to maintain colour.
Resistant to alkalis.
High resistance to the diffusion of CO2, reducing the speed of concrete carbonation.
Prevent the formation of algae and other microorganisms (Anti-mildew).
Repair Damaged Facades Safely
At Green Cleaning Services, as a company specializing in facade repair and painting in Panama, we need to use specialized safety systems for workers. For the use of exterior paint on facades it is often necessary to install lifelines.
We can remove the need for expensive material replacement and effectively restore your façade with an effective external redecoration solution. We can provide colour match solutions colour design schemes to help you visualise how your building will look upon completion. All the façade painting and refurbishment works are undertaken with the complete building finish in mind.
Our paints are UV resistant, breathable, highly effective at repelling water, and contain a film preservative to help protect the façade from further infestation and growth of algae making them suitable for both listed and commercial building painting.
Façade Repair and Paining Preparatory Work
Even if you use the most expensive facade paint available on the market, you will not benefit from this without expert preparation.
As professional on repairs and painting of facades and buildings in Panama, 60-80 % of the time is taken up by the preparatory work alone, which ultimately guarantees the long service life.
The preparatory activities include:
Washing the entire façade with a high-pressure cleaner and smoothing it down manually.
Spraying fungicide to prevent the growth of algae / fungi between the old and new coating.
Apply deep primer to make the substrate adherent.
Embed crack tissue and apply fibre reinforced filler.
Prime all surfaces and prepare for the next coat.
Residential Facade Renovation
Unfortunately, the facades of a residential buildings are often not given the attention they deserves. This can result in cracked walls and flaked paint.
The facade should not only be given a lot of attention for optical reasons but much more for purely technical and building physics reasons.
The condition of the façade also contributes to a large extent to the comfort of living.
And let us not forget that an accurately renovated facade enhances your property in the long term, increases its market value and makes it more attractive.
To be able to enjoy a pleasant and healthy indoor climate at any time of the year and at the same time keep costs for cooling and renovations low, we recommend not to wait until the last moment when structural defects become visible and possibly unattractive. If such defects are remedied promptly this will cost less than a complete refurbishment caused by delay and necessary later.
Brownish, greenish or even reddish discoloration of a façade, or parts of it, indicates a deeper quality loss and should always be regarded as a warning sign. This can be caused by algae or fungal growth, which impairs and ultimately destroys the protective function of the façade. This often occurs in areas that are always or mostly shaded.
Here in Panama, cracks in facades due to poor workmanship, foundation subsidence, slight earth tremors due to earthquakes, etc. are among the reasons responsible for moisture problems and mould in the interior, due to rainwater running down the façade until it cracks and is sucked directly into the wall through the capillary effect of the plaster.
You won't be disappointed. Call us for a free quote for your Facade Cleaning Services Panama today!